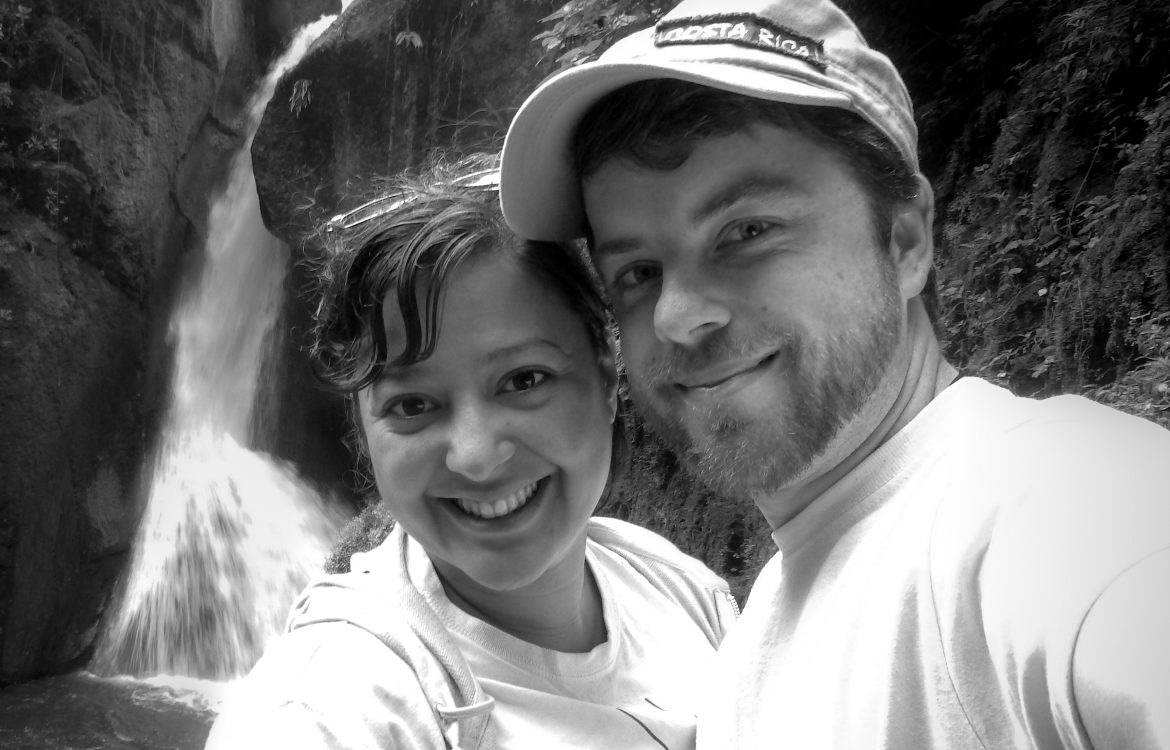 Brendan & Emely Blowers De León
Field Station Managers

Quetzal Education Research Center
Contact Info:
bblowersdeleon@snu.edu / eblowersdeleon@snu.edu
+506 2740-1010
San Gerardo de Dota, Costa Rica
Brendan and Emely serve as the Field Station Co-Managers for QERC. They are the on-site coordinators for QERC's Semester Program, as well as the point of contact for visiting students and researchers. They serve as resident advisors, chaplains, student development, facility managers, and a host of other key capacities.
Biography
Brendan and Emely love travel and learning about different cultures, and sharing that exciting experience with others along the way. They have traveled extensively through Central America – Emely spent three of her childhood years in Guatemala, and Brendan lived in Costa Rica for six years to learn Spanish, complete his M.A. in Applied Anthropology, and assist organizations using technology to train leaders and reach out to youth in isolated areas. Emely has worked as an educational advocate for migrant families and on pastoral teams in church leadership. They both completed their undergraduate degrees at Northwest Nazarene University in Nampa, Idaho where they married in 2015.
Brendan
M.A., Applied Anthropology, University of North Texas (2012)
Spanish Language Proficiency, Instituto del Lengua Española (San José, Costa Rica 2009)
B.A., Mass Communications, Northwest Nazarene University (2006)
Emely
Pastoral Ordination, Church of the Nazarene (Nampa, Idaho 2015)
B.A., Religious Studies, Northwest Nazarene University (2008)