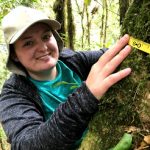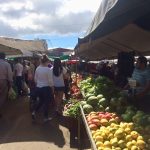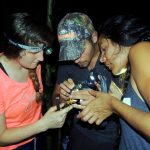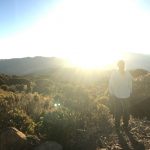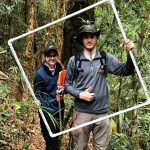 QERC's Semester Program Admissions
QERC is well-known for academic excellence and rigor in a faith-centered environment. We pick the best and brightest students based on academic merit and passion for their chosen field of study.
While at QERC, you'll engage in an academic environment shaped by a commitment to environmental stewardship grounded in faith. You'll be part of a group of students with diverse interests and personalities but with a common goal of learning together.
Competition for acceptance into QERC's semester program is strong. We accept only a small group into the semester program. While academic merit is an important factor in determining acceptance, we use a holistic approach to decide whether you'll be a good fit for QERC.
You may be the person we're looking for in our next semester program, so we encourage you to apply, even if you're unsure of your qualifications.
We are taking early applications for our 2021 spring semester until May 10, 2020. Expect to hear back within the summer regarding the status of your application. Our final application deadline will be October 11, 2020.
If you're ready to take the next steps to begin your own QERC journey, gather the following materials, and apply by following the links below.
Your passport (If you don't yet have a passport, just write that in on your application),
PDF files of your unofficial university transcripts,
Email addresses, names, and phone numbers for both a faculty and non-faculty reference, and
Answers to the following essay questions (1300 character -not word- maximum):

Please describe your experience in speaking / learning Spanish.
Please describe your research interests.
What are your primary motivations for wanting to attend the QERC semester program?
Describe three experiences in which you've been challenged in the last year, and had to adjust. How did those experiences shape you?
In your eyes, what connections exist between God and Nature?
Describe a recent experience where you have failed. How did you respond?
What strengths and weaknesses do you bring in context to both cross-cultural experiences and small community living?
Apply to the QERC Spring Semester Program!
Now accepting applications for the 2021 spring semester! Early registration is due May 10th and the final deadline for the application is October 11, 2020.