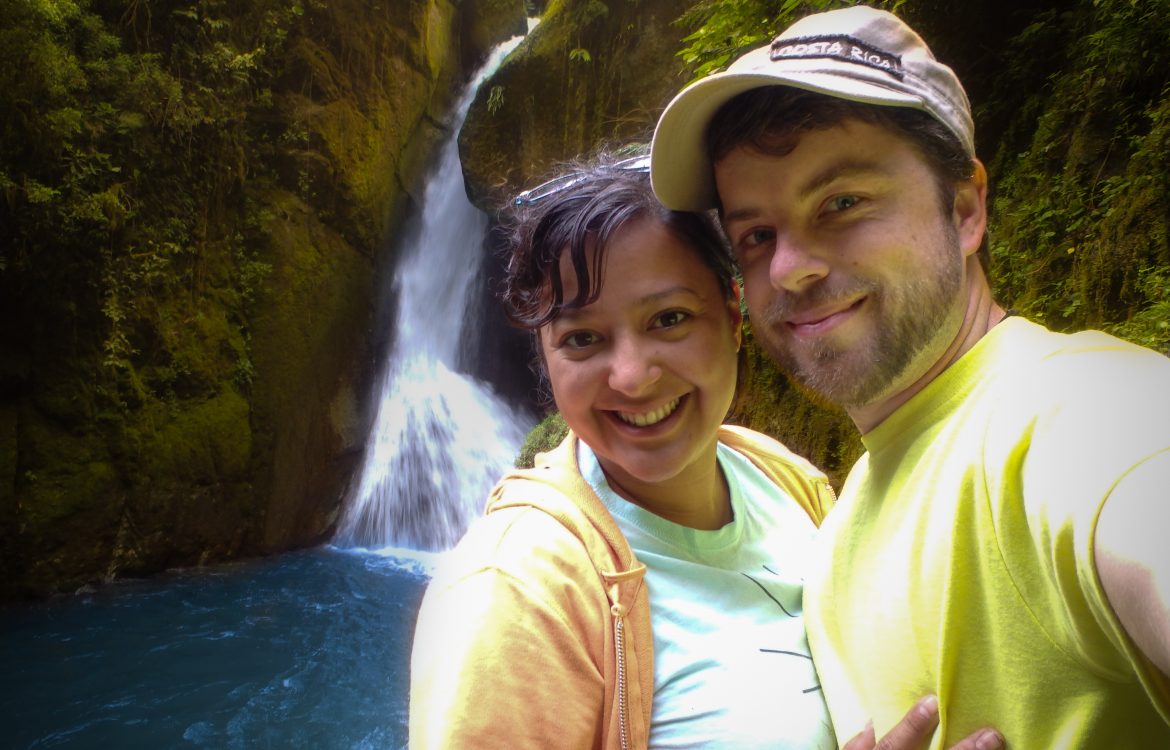 Welcome to our new Field Station Managers!
Brendan and Emely Blowers De León joined the QERC team and moved down to San Gerardo de Dota as the new Field Station Managers in August. Brendan made frequent visits to the QERC during the time he lived in Costa Rica from 2008-2014. During his visits to the research station he got acquainted with many of the professors and students, the San Gerardo de Dota community, and the previous field station managers. He completed his MA in Applied Anthropology in 2012 with a focus on multiple areas of study in Costa Rica, where he also completed Spanish language studies at Instituto del Lengua Española in 2008. Emely was ordained in 2015 and was on the pastoral team at Vida Nueva Church of the Nazarene, a bilingual church in Nampa, Idaho. She also worked with the Kuna School District as a liaison for the migrant community and ELL families. Both graduated from Northwest Nazarene University in Nampa, Idaho, their stateside home.
Brendan enjoys hiking, photography, and fiddling with electronic gadgets. Emely loves dogs (Schnauzers!), cooking, and table games. They are excited to host students as they experience life and research abroad. They are also passionate about connecting visitors with the San Gerardo de Dota community and the incredible cloud forest ecosystem in the valley. It is a magnificent place to study the wonders of creation and learn more from Costa Rica's innovative progress in conservation and sustainability.